With the rise of digital marketing channels, traditional flyers for promoting your fundraising events might seem old-fashioned. But with the right tips and ideas, this oldie may turn into a goldie. Fundraising flyer is a cost-effective way to spread the word about your campaign. If you're planning to create online fundraising posters or flyers, then this blog is a must-read for you. In this post, you will find some unique ideas to create compelling flyers for fundraising events.
Why do you need to create a Fundraising Flyer?
Want to create awareness about any of your upcoming events? Whether you're hosting a charity event, benefit dinner, or a school fundraiser, you can customize Fundraising flyer templates to spread the word. A variety of poster editing apps are available in the market that you can use to create a fundraising flyer. You just need to pick the poster template and edit it according to your needs.
Whatever the occasion, creating the appropriate charity event flyer may help your event raise funds. Make it clear on the flyer that the event has a purpose—to help collect funds for your vital cause.
Important Details to include in a Fundraising Flyer
Headline (Campaign name)
Location
Date and time
Entry fee or suggested donation
How to participate
Key details (activities, speakers, etc.)
Your goal
Company's logo
Contact information
Prize, raffle, or other information
Fundraising Flyer Ideas that make your Campaign Stand Out
Marketing is a game of competitiveness. At any given time, hundreds of businesses and individuals compete for the attention of users through advertisements, pop-ups, and commercials. The good news is that with the appropriate flyer design, you can cut through the clutter and connect with your target audience. Here are a few ideas that make your flyer stand out:
Use Compelling Images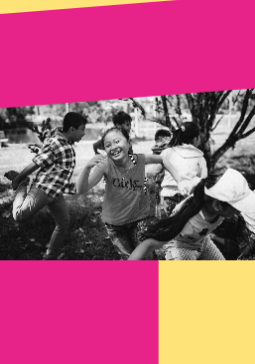 Make sure to use catchy, feature bold images to grab the attention of your audience. Stock images are best to discover compelling pictures that will force users to see your flyer. The poster maker app has a huge library of stock images. You can browse from this library to find the one for your fundraising flyer.
Bold Text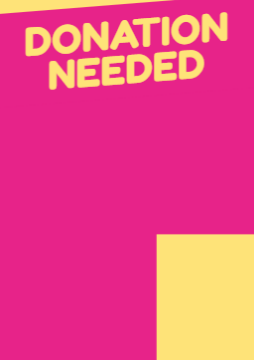 Use bold text to emphasize your most important information on the flyer. Bold text means you have a more attractive flyer with a lot of contrast. The details you want to communicate are easily readable to your audience. Remember not to overwhelm your reader with too much material, thus bolding the most crucial terms will help make a large amount of content appear more manageable.
No one wants a flyer that is dull. Make your fundraiser flyer simple to read and appealing to the eye. Posterapplab's flyer maker provides a variety of unique font styles that you can choose from and add to your flyer.
Highlight the donating options
If your goal is to raise funds, it's critical to provide options for your users to donate straight away.
So, include a link to your online donation form or QR code. Add your campaign ID and the contact number on the flyer if you have a text-to-donate option, so your contributors can simply access online giving.
You can offer a mailing address if you accept cash and checks, but bear in mind that individuals are more inclined to contribute via the path of least resistance. It's much easier for people to give now than later while they're thinking about it.
Get Creative with Shapes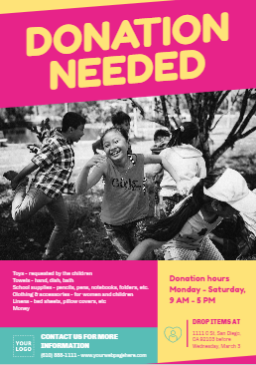 A normal sheet of paper may be used to print a flyer. Consider printing your flyer on a distinctive shaped piece of paper to make it stand out!
Try to come up with anything that relates to your objective or the topic of the event you're giving. If you're having a picnic, you can make your flyer in the shape of a basket.
Add QR Code to Save Space
When you use QR code technology on your fundraiser flyer, you can connect your readers to your online resources quickly, conveniently, and efficiently. To generate your unique code, all you have to do is go to a free website. For each campaign you establish on Donorbox, you may get a free QR code. Simply copy and paste the code onto your flyer. When someone sees your flyer, they can open the link with their smartphone's camera app.
Conclusion
So, these are some tips to make your fundraising flyer stand out. If you need a poster editing app to create flyers for fundraising, then you can download the Poster maker app. The app is available on both the Play Store and App Store.