Are you looking for free graphic design software for creating social media graphics? In this blog, we have compiled a list of the top graphics design maker apps that are free to use.
Visual content is a vital part of social media. Social media users engage with visual graphics on a different level than text. When you promote your products, services, or any business event, graphic designs will deliver better results. So, how do you create social media graphics? The answer is simple, graphic design apps like Poster maker App. A variety of apps are available that you can use to design stunning content and boost your social media presence. Without any delay, check out the 5 free designing apps.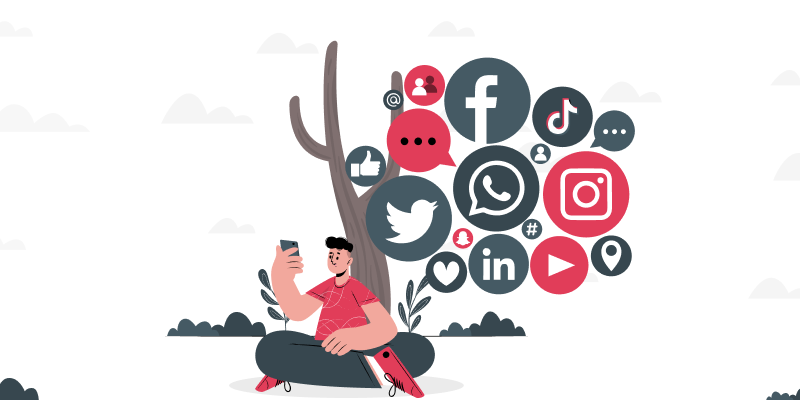 Canva
Canva is probably the most versatile free design tool available to marketers. Visuals can range from simple image posts and banners to detailed posters and blog graphics. This online poster maker comes pre-loaded with a wide range of images, vector images, and fonts, the majority of which are free to use. Canva also provides its users with a plethora of templates that can be easily tweaked and personalized, all thanks to an excellent user interface. When you're finished, you can download it in Instagram, Facebook, or Twitter-specific sizes with the click of a single button.
Posterapplab (Poster maker)
Another best poster design app for creating stunning social media graphics such as Youtube banners, Instagram stories, Facebook posters, flyers, logos, and more. You can even edit your photos with this online poster maker.
The Poster maker app is a simple, yet powerful, template-based free design tool. You get access to thousands of templates, graphics, and stock photos that are included in the free plan.
This software has a wide range of templates available for use, from Facebook posters to Instagram posts.
Once you've found a template to work from, the drag-and-drop editor makes it simple to add your elements such as change font styles, add text, change the color, background, etc. If you want to move an element behind something else, such as text (which you can double-click to edit) or an image, you can do so.
Designer
Designer, on the other hand, has some of the most advanced features. The app provides thousands of pre-built templates for social media graphics to choose from. If you don't want to use templates, free-drawing pen tools and import options for PDF, PSD, and SVG files give you more creative freedom.
You can upload and save your company's assets for use in future designs when using Desygner's free plan. When logged in, go to the top bar and select Assets. You can then upload images, create custom text snippets, create a color palette, and do a variety of other things.
Snappa
Snappa is the only app on this list that provides a free plan with access to the same set of design resources as the paid version. However, rather than constantly double-checking your template, you can only download three new designs. While Snappa's templates are excellent, they aren't as well-themed as some of the other options, nor is it easy to search through them. The defaults should be viewed as a starting point for your own design, rather than a finished product to which you can simply add a photo and change the text.
Pablo
Sometimes all you need is a captivating image with text overlaid on it to create an engaging piece of visual content. Pablo is the best poster design app that allows users to create such visuals with astonishing ease. You can either upload your own photo or choose one from its extensive archive. Following that, adding text, filters, and even your brand's logo is a breeze. You can also instantly resize the images to fit your needs. And, because Pablo is a tool by Buffer, a popular social media management app, you can directly post your creations to various social media sites.
Parting Words
So, these were some of the free apps for designing social media content. All these applications are user-friendly and free-to-use. If you are looking for a tool for making promotional posters, flyers, and advertisements, then you can choose the Poster maker app.