There's no doubt that video marketing and Youtube Channel has grown in popularity in recent years. And, while prominent sites like Facebook, Instagram, Twitter, and even your own website are great places to invest, YouTube remains a space behemoth, with people spending a billion hours per day viewing videos on this network.
YouTube, often referred to as the world's second-largest search engine, can help you locate your material fast and comprehensively provided you know a few tactics. So, here are a few practical methods for expanding your YouTube channel.
Make Videos Around a Single Keyword or Topic
It may appear easy, but focusing your video on a single topic/keyword is the most effective strategy to attract traffic and attention. Many individuals who are unfamiliar with SEO should skip this stage, yet it is critical if you want your films to reach the greatest amount of people.
It is preferable to choose your keyword before creating your video content, as this allows you to create the greatest information on that specific subject.
This also reminds you to utilize the term organically in the material so that YouTube recognises it when closed captions are enabled. After you've chosen your keyword, look at the videos that are already ranking for this topic to ensure you're on the right track in terms of purpose, and don't forget to modify your title and descriptions.
Despite popular belief, the most effective YouTube videos are often less than 5 minutes long, so don't feel obligated to produce a film or write a novel. Keep it brief and straightforward.
Create Unique Content to Engage Audience
It is critical not to overlook the fact that YouTube channel is a social media platform that necessitates social engagement. You're missing out if you merely publish videos and don't encourage response and interaction. YouTube dedicates a lot of time to channels, including total channel time, playtime, likes and dislikes, and, most significantly, comments.
Promote your YouTube Channel Content on Other Social Media Platforms
One of the finest aspects of social media is the ability to cross-promote content across several channels. Promoting YouTube videos on your other social media platforms is the most effective approach to grow your audience. There are a plethora of them to pick from. So, if you want to submit videos straight to a channel (such as Facebook), you may also conduct a full-length video preview on YouTube to achieve maximum visibility across all platforms. Don't forget about your blog; you can also share your videos there!
Use Catchy YouTube Thumbnail Background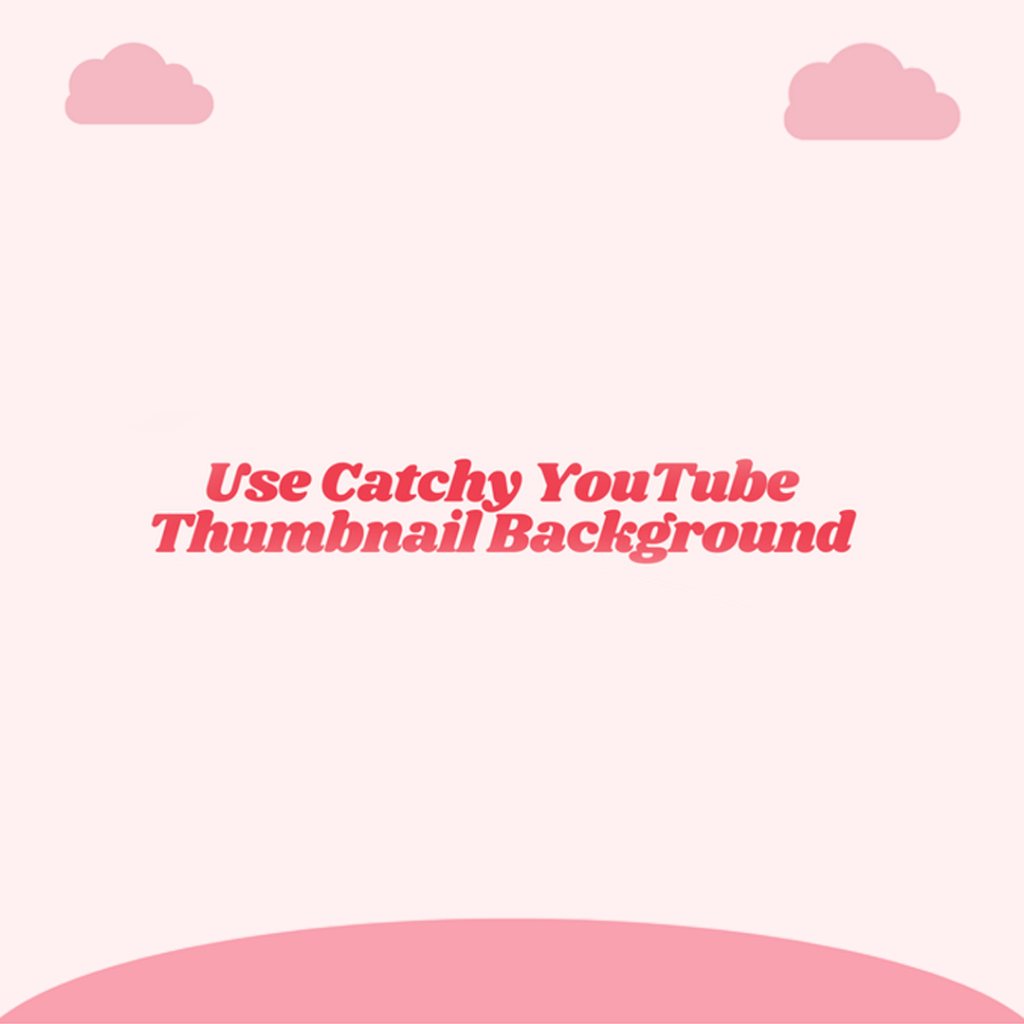 YouTube Thumbnail Background may appear insignificant, yet they may have a significant impact. YouTube is advertising other videos with thumbnails in its sidebar, and you need yours to stand out. The same is true while searching on YouTube. Videos with an intriguing title and thumbnail often rank better, even if the material itself is not as significant, because they have a greater click-through rate (CTR). Consider employing strategies such as highlighted sections, arrows, huge text, and surprising or unusual imagery to increase CTR.
Try Posterapplab's YouTube Thumbnail Maker to create visually appealing thumbnail designs for various types of videos. Our Poster Maker app offers pre-built templates and free poster editing tools to make your own custom designs
Increase Uploading Frequency
This suggestion may appear daunting at first, but in order to engage your audience, you must raise your publishing frequency to at least one video every week. Don't worry; you don't need a consulting firm or a large advertising budget to do this. Smartphones today have amazing video recording capabilities. The significance of consistency cannot be overstated. Attempt to post at the same time every day or week (depending on your frequency) and keep your viewers informed when new videos are released.
Parting Words
Create eye-catchy YouTube banners, YouTube thumbnails with our top Poster maker app. This tool has a variety of readymade templates that you can use to create promotional banners, invitation cards, festival posters, or much more.